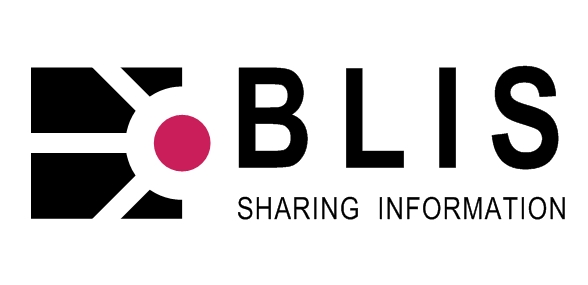 - Building Lifecycle Interoperable Software -
Project Brief

Original: 15-June-1999
Updated 09-August-2002
Introduction
Since its formation in September 1995, the International Alliance for Interoperability (IAI) has published 3 major releases of the Industry Foundation Classes (IFC). These releases consisted of specifications defining an object based data model for the AEC industry. The IAI's goal was that these specifications would support software implementation by multiple vendors, such that the software of these vendors could exchange and interoperate on a commonly understood data model of a building project.
Although IFC specifications were available since late 1996, implementation activity prior to the BLIS project was very limited. It seemed that most companies were waiting to see what the large CAD vendors would implement.
The BLIS project was conceived as a way to initiate the next logical phase in the widespread adoption of an object data model standard for the AEC/FM industry. It is our hope that the implementation and cooperation commitment by a large number of software vendors will break the 'wait and see' delays to date.
In BLIS implementation work to date, the majority of project participants have argued for a pragmatic approach to support for standardized data objects. The basis for this pragmatic approach is a small set of end user 'use cases' that BLIS Company applications will support flawlessly. In order to achieve this, these 'use cases' and associated object sets have been defined in great detail. These object sets constitute a logical (pragmatic) subset of the current IFC release (Release 2.0). To date, no significant modifications to the IFC object definitions have been necessary. However, the BLIS organizations have agreed in advance: should we need to add or modify an object type, we will (a) develop project consensus on these modifications, (b) implement them and ship the products for validation by end users, and (c) propose IFC changes back to IAI after that validation.
Project initiation meetings were held during July 1999 – in 4 locations. These were: USA (Portland), Europe (Helsinki), Japan (Tokyo), Australia (Melbourne).
At least two dozen additional meetings have been held at several venues since. The BLIS project is growing quite rapidly now, with over 50 participating organizations. More importantly, with 8 Developer tool sets, over 30 end user applications released or in testing, and end user pilot projects in Australia, Europe and North America, the BLIS project concept has proved to be quite successful in transforming the concept of IFC into real interoperable software for the AEC industry. Finally, the process efficiencies and product quality improvements seen in manufacturing can be realized in AEC projects.

Relationship to IAI
BLIS is a coordination project -- coordinating the implementation efforts of vendors seeking to support IFC R2.0 in applications that will ship in 2001. While the project participants are IAI member companies, BLIS is not an IAI project. IAI projects focus on requirements and specification of the IFC model. BLIS supports implementation of IFC specifications in software products. Participation in BLIS is a decision by each company invited by the existing participants. It is not related to other decisions these companies make with regard to participation in IAI projects.

Goals
Deliver increasing levels of application interoperability through:

semantic model sharing (objects, properties and relationships – not line drawings!)
implementation collaboration by sub-groups working to support specific BLIS 'views'

'Jump start' IFC support in shipping applications and IFC based interoperability
Validate any proposed extensions to IFC through software implementation

Strategy
Document end user 'use cases' (identifying required applications and object types) that are compelling enough to end users that they will purchase applications that support them (user validation to be done separately by each company).
Recruit companies shipping the 'required application' types to participate in BLIS and agree to work collaboratively in developing support for the target 'use cases.' Target 2 or 3 for each application type (= 'open'), in various geographies.
Develop a project master schedule that will support cross company collaboration. Product development schedules will be developed by each company.
Recruit end user organizations to use alpha & beta software in 'Pilot Projects'
Leverage joint PR opportunities
Extend to other use cases (= phase II – 2001/2002)

Schedule Overview
The following implementation phases are averaged over the group. Some will be early in these timeframes. Others will be later. They are included only as a general guide. Schedule for any particular company will be agreed with the BLIS partners working with that company.
01-Jun-99 15-Aug-99 initial planning Completed!
30-Jul-99 30-Sep-99 finalize resource commitments, teams, project plan Completed!
1-Oct-99 15-Dec-99 agree object sets, method for sharing (file exchange, repository, COM, etc.), application functional specifications Completed!
15-Oct-99 15-Jun-00 Product preview implementations and testing Completed!
15-May-00 15-Oct-00 Alpha implementations and testing Completed!
15-Sep-00 15-Mar-01 Beta implementations Completed!
15-Mar-01 15-Mar-02 End user products released -- Completed! - over 25 products released!
15-Mar-02 31-Dec-02 Pilot projects with end users -- Many projects begun – some completed!
End User 'Use Cases'
The BLIS model 'Views' of IFC were designed to support the following end user 'use cases.'
Design ß à Design (geometry view)
Client briefing/space planning à Architectural design
Architectural design ß à HVAC design
Arch/HVAC Design à Quantities take off / cost estimating
Arch/HVAC Design à Thermal load calculations / HVAC system design
Arch/HVAC Design à Construction management/scheduling